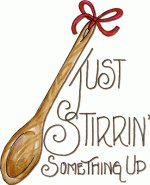 Well I am feeling pretty overwhelmed with all my current projects and I am not a current location to post one of them. So I will start a new line of posting I hope you enjoy.
My Saturday Serving will be my recipe of the week.
This week is a Dorito Delight.

..
I found it in a magizine and have made it my own.
1 envelope ranch dressing mix
2lbs of chicken tenders
3/4 cup of buttermilk (just because it coats better)or milk
1 large egg
1 bag of either ranch or nacho cheese flavor doritos crushed (I've done both & prefer the nacho)
Preheat oven to 450 degrees
whisk buttermilk egg and ranch packet
dip chicken in buttermilk mixture then roll in crushed chips place in a lighty sprayed baking dish.
Bake for 20 minutes or until crisp. As you can see mine have a hint of brown on the chips so I took it out.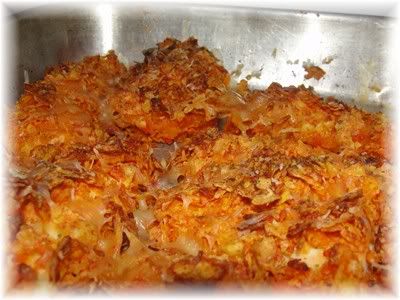 It's not a Grand-e-oso pic but it's real and it's awesome served with ranch to dip it in.
I hope you enjoy!!