After some contemplation and serious inspiration from my commenters, I have finally concluded what to do with my Jewelry Arm"wall".
I didn't want this to be a pricey deal because my mission is to be crafty with whatcha' got.
Which in turn means thrifty!

I do NOT have any extra money laying around to spend frugally. I have made everything so far out of items I found in my mothers stash or at work (with permission). I am fully aware I have a spending problem and would shop till the moment I had a heart attack and died. So this blog and my crafts are a sort of theraputic grief counceling of sorts for me. I have turned all my finances over to a family member in hopes of somehow getting out of the rut that is my debt.
Well enough whining I wanna see this Jewelry thingy!
I found a cute idea on a blog to make a sweet design out of cut toilet paper rolls. Well I just made flowers with them. Plus I have an un-godly amount of buttons right now from my bracelet making, so I used those as the center of the flowers.
This is going to be kind of long because I'm not sure how to make another page with a tutorial on it so I am just adding it here.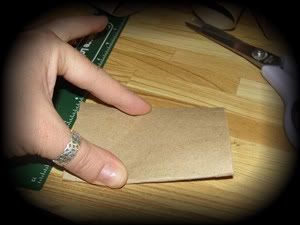 Lay your toilet paper roll out and flatten it.
Mark the width you like.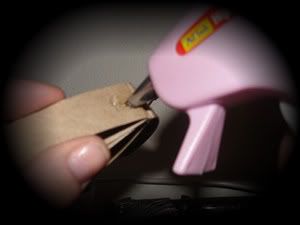 CUT & Glue!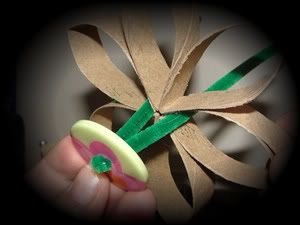 I used a pipe cleaner to attach the buttons then I placed them on the flower with a twist.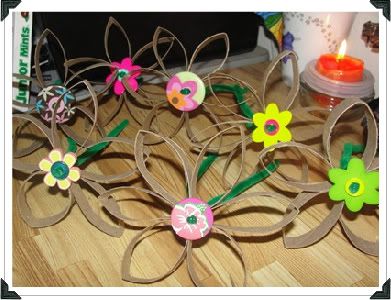 Here they all are.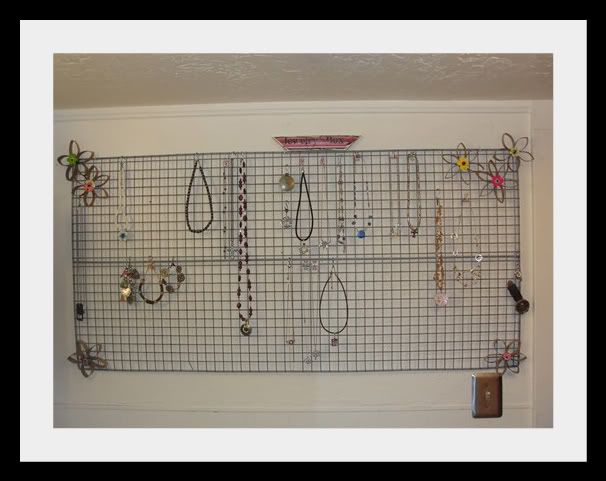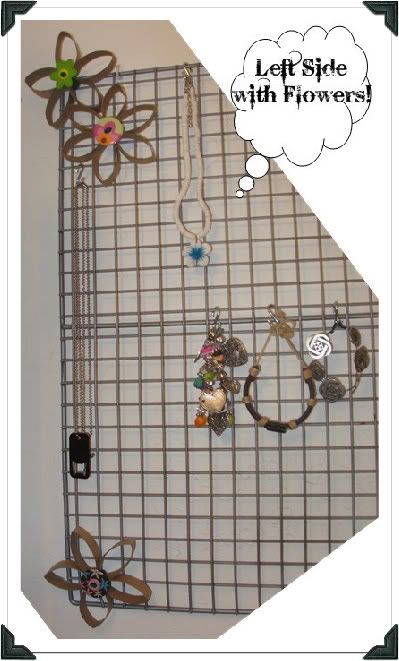 I added this sign with a piece of broken picture frame and scrapbook paper. Then burnt the edges and Mod Podged it.
I could do more to it but I kind of like the simplicity of it. Plus I don't want to take away from the flowers. What do you think?