I dunno about you but my spring fever is
We get a nice day up in the 40's and 50's then boom we get this;
It's craziness I tell ya.
It's rather cute, I think. It could hang from your rearview mirror or in a window or around your neck.
My rearview Mirror (this was where it stayed btw)
Random window
Plus the nice thing about these is they are light.
The rubber washer is much easier to wear all day it doesn't weigh down your neck.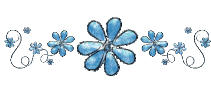 Here are a few others I made.
This one is for a birthday party my son is going to today.
This one doesn't have a home yet.