Ok, here I am trying to figure this all out. I have been inspired by some of my fave bloggers out there and I will try my first attempt at linking to them. PLEASE forgive me if I fail!!
Pretty sure I have gathered all my creativity from her site and her links. I will be posting more when I figure all this out. I can't wait to share my first project with.... myself at this point but I hope to have people visit me soon. :)

Another fave I have is Cakies
http://mycakies.blogspot.com/
how can these 2 women have time to create the beautiful items they create!!??? I have one 6yr old and a full time job and feel overwhelmed!!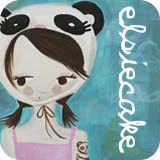 Check out this very chic link!!
Well let's kick this off my bloggers.....
So here is my first project for the committee I'm on at work. We are raising membership for our team so I created a shirt. YAY I love it and it seems to have really made an impact.