So I tried to embark on the clay pot candy dish event.
Well I could not find the size that would fit my bowl the best so,
I got the only size I could find.
Needless to say the base that becomes the top....
NOT WORKING!!!
So now I took the lid off and just added cute ribbon.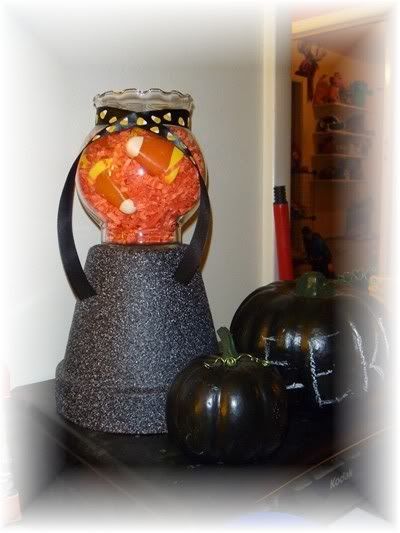 The big ole candy corn inside are little candles. I found at the thrift store!
TOO CUTE!